STEP
Annual Student Conference on Science and Technology Education
Dear Educators and Friends -

We are excited to welcome you and your students to STEPCon, the premier student STEM conference in the Inland Empire!
You and your students will experience hands-on Science experiments, interactive technology exhibits and Roundtable discussions, an exciting Science Show, and visit one-on-one with college educators and industry professionals, and enjoy thrilling presentations and demonstrations from a variety of exhibitors. The experience is targeted for 4th grade through 12th grade students.


NEXT STUDENT CONFERENCE:
October 6, 2022 (Hybrid)
FLYER: STEPCON22 Flyer Download
NEXT EDUCATOR CONFERENCE:
October 11, 2022 (In-Person)
FLYER: Educator Conference Flyer Download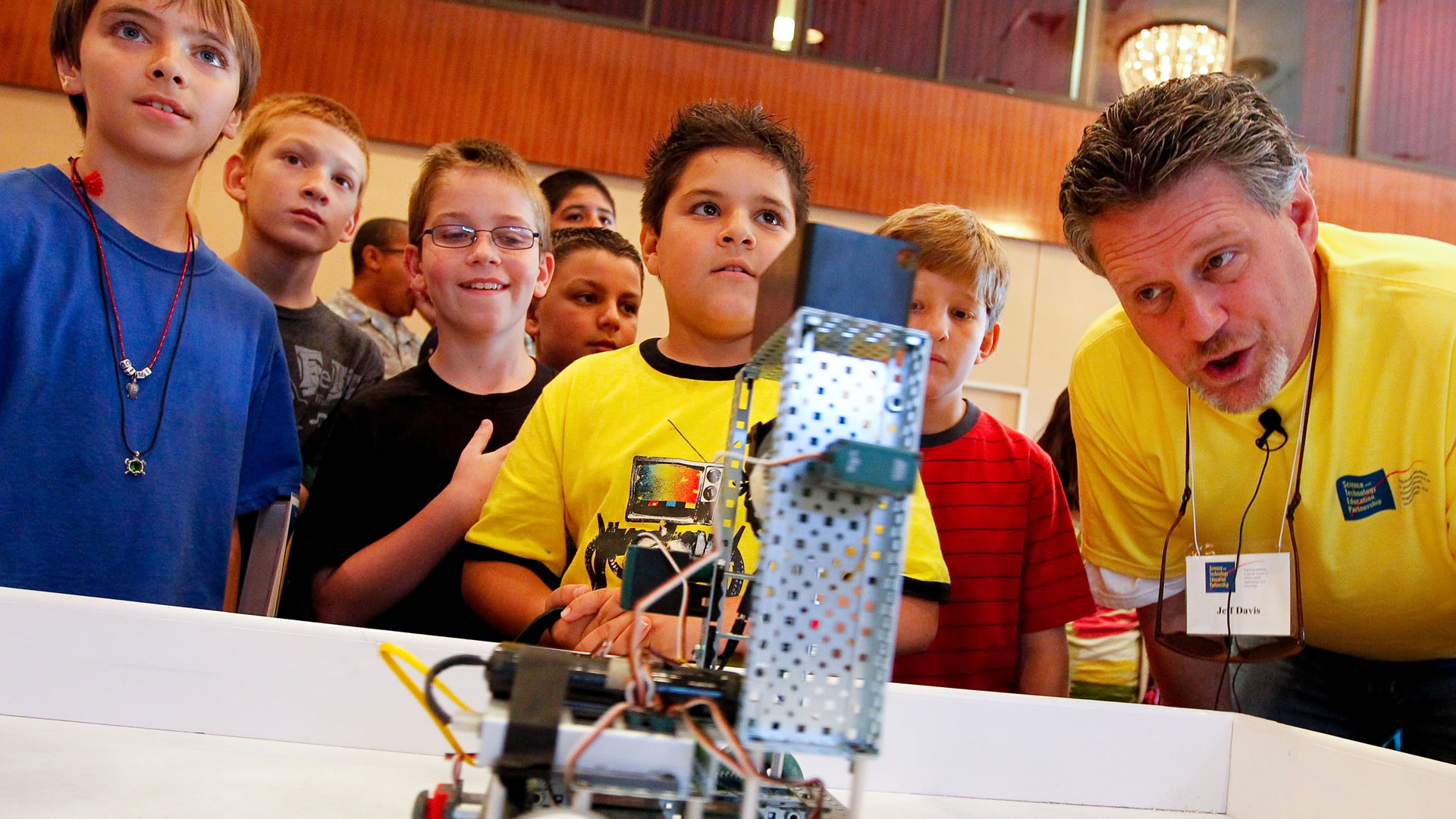 STEM LEAPS, Law Enforcement and Public Safety Learning Labs
Careers in law enforcement and public safety require increasing levels of STEM proficiency. To address this largely unmet need, these programs have been developed by STEP, Riverside Unified School District, the Riverside Police Department and Bourns, Inc. with lead funding from the Motorola Solutions Foundations with support from Wells Fargo, NAVSEA Corona and Brilliant School Apps. See a video of LEAPS in action below , or click video link here. NEW! See this year's videos and photos!
STEM Virtual Summer Learning Labs
In July of 2020, STEP STEM Summer Learning Lab provided three week-long programs.
See more about these virtual learning labs here.
Center for Environmental Research & Technology (CE-CERT)